Transform your dreams of making games into a reality and generate revenue with our built-in monetization settings. Effortlessly export your game to any platform including Android, Windows, iOS, Mac, Steam, Apple TV and more.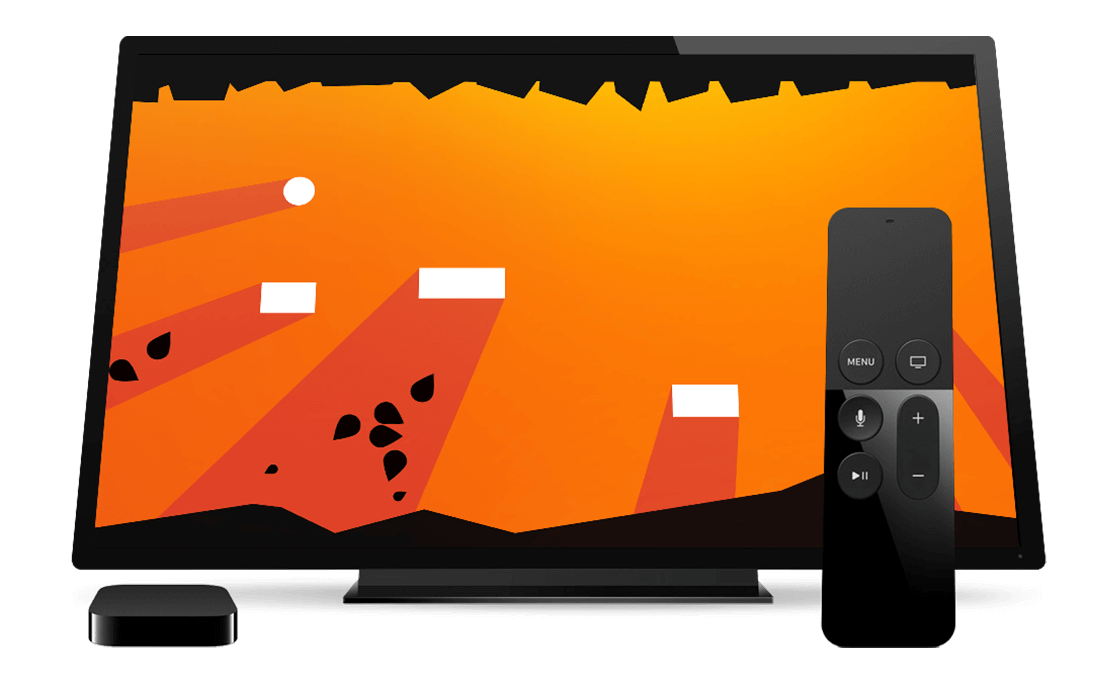 Advanced Freemium Game Creation
Turn your passion for games into a real business. Like most freemium games you can have your character collect coins and then offer larger packages of coins for sale, but with our advanced freemium game creation settings you can mix and match monetization to generate even more revenue. Optionally charge for power-ups, characters and continue options.
All power-ups can be purchased in bulk or singles with in-game currency or real world money. You can pick up power-ups in your game or assign them to a designated button. The in-depth checkpoint and continue system in Buildbox is also deeply integrated with in-app purchases. This allows you to easily setup a pay to continue, pay to skip, purchase more continues and other options.
Banners, Interstitials and More
We have many ad types and options including watching videos for coins that you can add into your game. Placing your ads, banners and interstitials is simple. Just browse down the drop menu and easily choose what ads you want to show. You can pick the company and decide if you want to show regular banners, full screen interstitial ads, or both.
With Buildbox's ad management system you can also choose how often you show these ads for each placement. Show a full screen interstitial ad after a player has been defeated 5 times or have it appear on the game over screen every single time. Choose to show banner ads on the pause menu or only every other time they hit the pause button. There's even an option to show an ad on the main menu for your new upcoming game.
Every Ad Company You Need to Succeed
For ad support we've added every major ad company to help you succeed. These companies are generating the most revenue for its users on mobile and they all can be integrated easily into your game with our settings. Serve ads from iAds, Admob, Applovin, Vungle, LeadBolt, Revmob, Mopub, Facebook, and Chartboost with the click of a button. Any new ad companies that are performing well, we'll be adding them too in future updates.
Build once, Play Everywhere
We offer true multi-platform support from both sides of the fence. With Buildbox you're not just getting a port from one system to the other, it was coded from the ground up with both platforms in mind. Its native Mac and native PC. Both versions are exact copies that look and feel identical. Regardless if you use Mac or PC, you'll feel right at home.
Exporting your game is as easy as clicking a button. You don't even have to create different versions for different screen sizes. The game engine automatically adjusts button and interface positions as needed for different devices. You can create a game one time and it will look great on both full screen and wide screen devices.
One Click Export
With our one click export option you don't have to waste your time attempting to port your game. Instead you can focus on the one thing that matters: making something great. Once you create a game with Buildbox, exporting it is as easy as clicking a button.
Create one game and put it on the Android Store, Samsung Store, Amazon Store (with support for the Amazon Fire HD, Fire Phone and Fire TV), iPhone Store, iPad Store, Steam, Mac App Store, Apple TV, Windows and more.
Keep Your Source Code
With Buildbox we do not want to restrict you in any way. You can easily export platform code of your project and even add in SDK, Analytics and other features you might want to add to the front end. You have complete control of your game.
Buildbox is used by the best game makers. Are you ready to join them?