The End of Coding is Here
Make Amazing Games Without Code. Extremely powerful. Try it free now:
True Drag and Drop Creation

With Buildbox, creating games does not require any programming or scripting skills.  Simply import images, assign them properties and move them around your game scene.  Use one of our many presets to get started and preview your game in real time.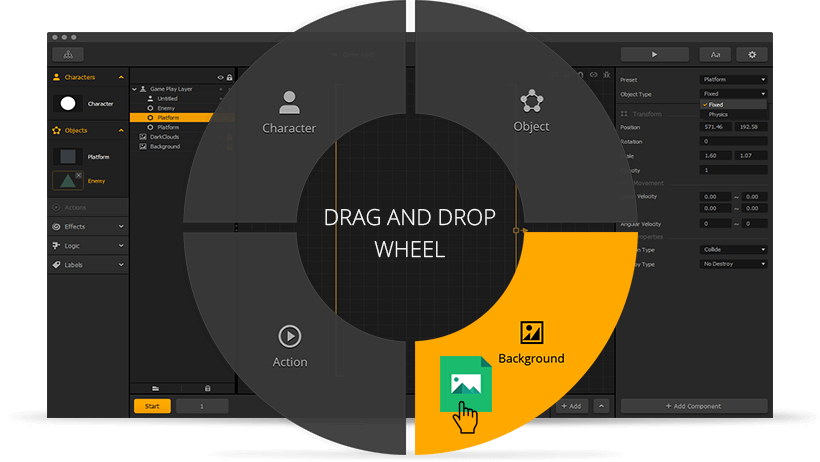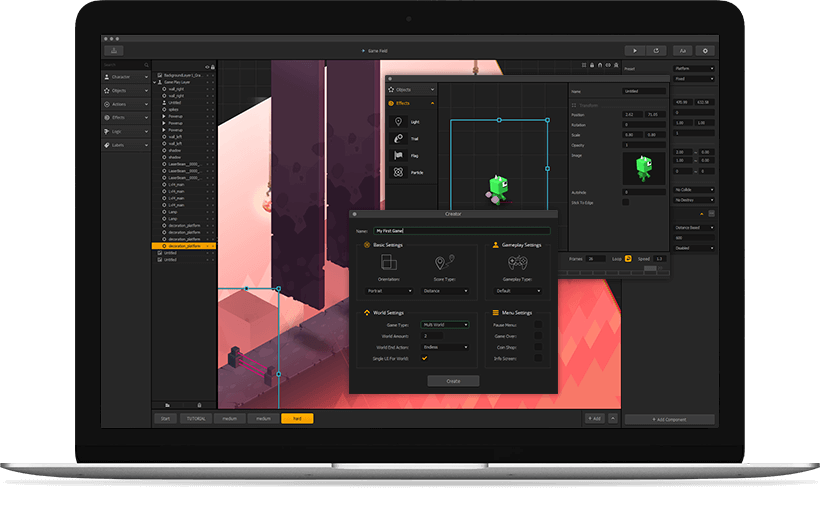 Unlimited Gameplay
Possibillities

With Buildbox 2.0, the possibilities are endless.  You can now create nearly any 2D game imaginable with the help of our gameplay settings, character settings, logic pieces and new component control.
Chart Topping Games Made Here

Since it's release, Buildbox has made more Apple Features and Top 100 hits than any other drag and drop game builder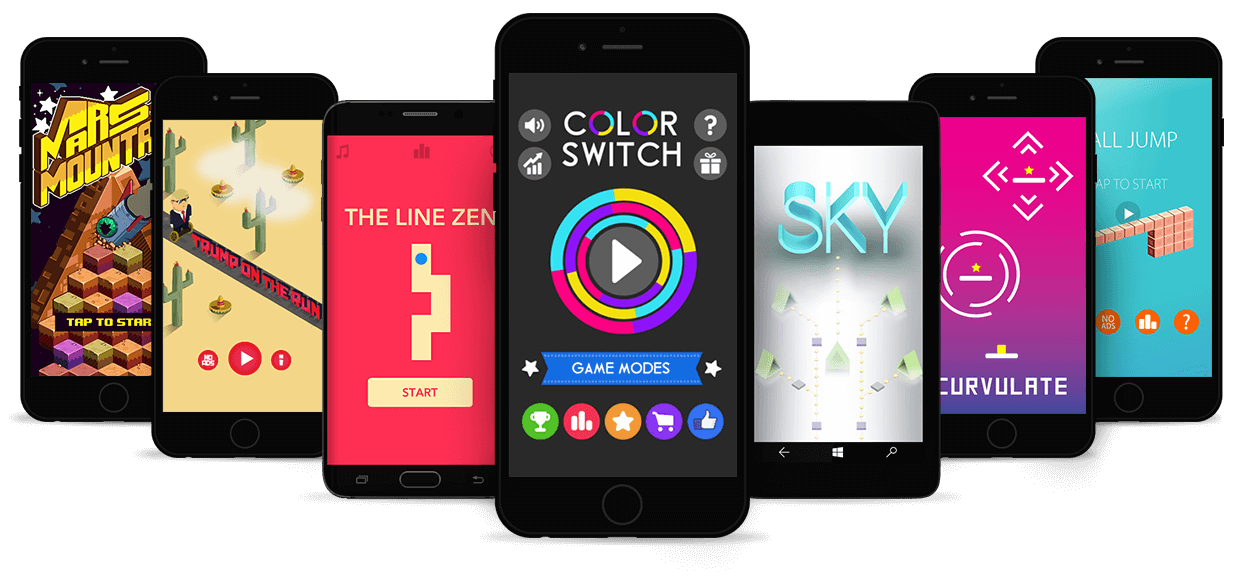 Buildbox is used by the best game makers.  Are you ready to join them?
Enter your email to try Buildbox for free now:

The best things about BuildBox are how easy it is to build a game and how quickly you can build a game. I built a game in a week that is now on course to gain 100 million downloads. If I didn't have BuildBox my life would not have taken a 180 degree turn the way it has. BuildBox is the tool that changed my life and enabled me to do this business full time.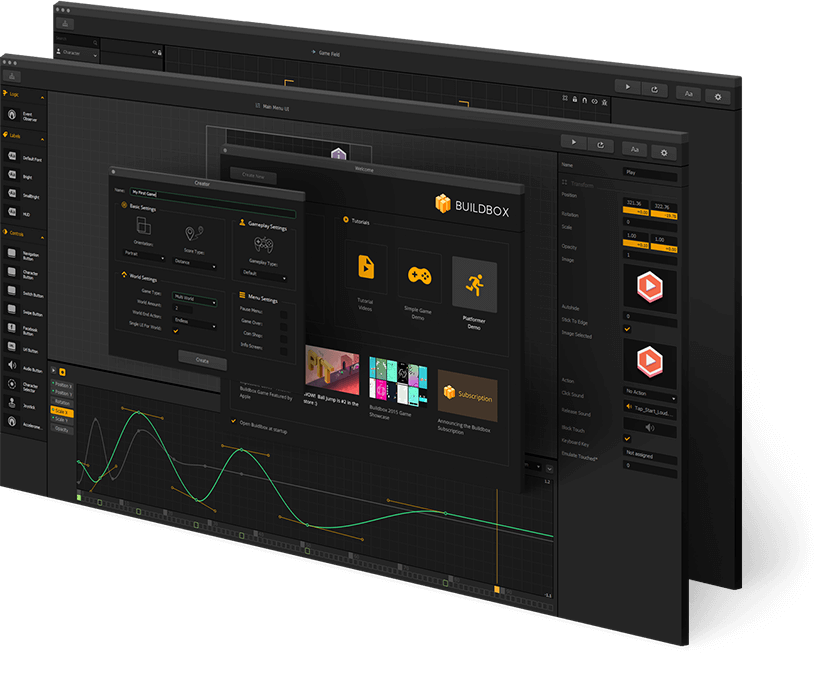 Insanely Fast Development

Buildbox is the fastest development tool ever created. Hit games like Color Switch and The Line Zen were made in a a single week using Buildbox… and that's just the beginning.
Ready to see all the features inside Buildbox?

BuildBox is the best drag and drop game builder ever created. We use it exclusively in our business to create awesome games fast without any coding. We have been featured 8 times by Apple, all games were built with BuildBox.


Ready to start building your own game?
Download Buildbox for free now:
Learn About The Buildbox Community, Company and Product