The new menu system makes navigation a breeze. From adding multiple worlds to customizing the entire flow of your game, it can all be done in a matter of minutes. Our advanced settings allow you to quickly build out levels, edit individual worlds, and move from one section to the next with a simple click.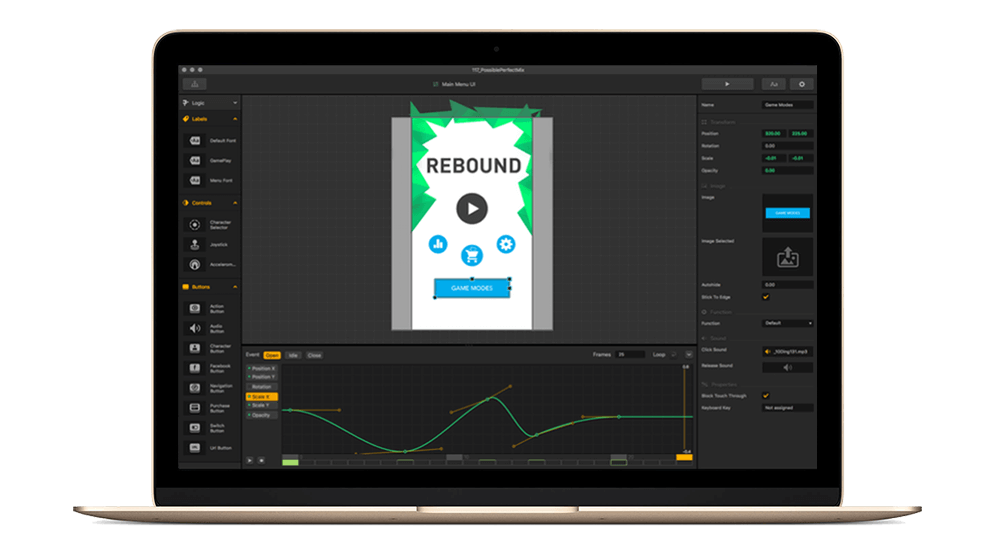 Node Menu Editor
The node menu editor allows you to completely customize your game layout. Adjust the settings to choose all of the menu screens you'd like to include, click to add new screens or double click to go directly to the level editor to edit. The menu system is also color coded for easy reference. Green represents UI menu and blue indicates a gameplay screen. You can drag and drop menu screen connections to reroute their order as well. With Buildbox you're in total control of the look and feel of your game. The options for each type of screen can be adjusted to integrate ads, add music or buttons to any menu screen.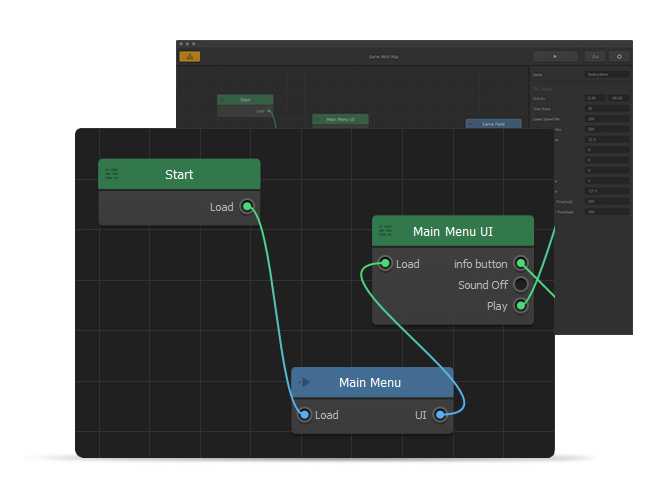 Menu Animations
With Buildbox you can add interactive animations to make your game truly stand out. Animate your menus or create complete cut scenes with our new key frame animator. It only takes a quick click to open up the menu animation editor and begin recording a character hopping onto the screen and set it play every time the game is started. We make it really easy to customize each animation with a detailed graph of the movement that can be edited in free mode to make actions more precise or free flowing. Animate everything on the menu screen including the scale, rotation and opacity. Choose multiple ways to display the animations. Make them play one time and then stop, loop and more.

Advanced Control Options
Expand the functionality of your multiple worlds with our advanced control options. There are a variety of different settings that you can use to drastically change the gameplay in each individual world. Control the gravity within the world, bounce effect, velocity drag and the game's speed. Add secret hidden warp zones in your game to take your character to a new world or integrate a special Easter egg that will display a certain cut scene.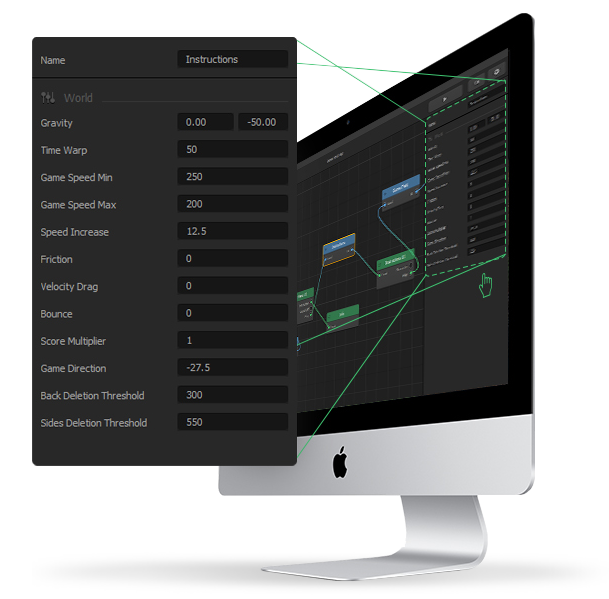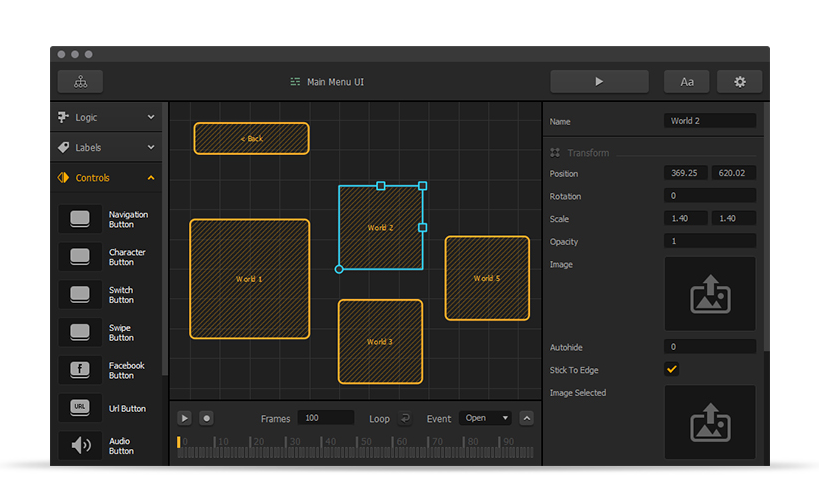 Multiple Worlds
The world is yours in Buildbox! Our multiple worlds feature lets you create as many worlds as you want. Mix and match them as you see fit using the options in the menu editor. Make new UI connections by adding menu jump logic pieces into your game or create stage clear games that wildly open up gameplay possibilities. You can choose to make your game as simple or complicated as you wish.
Buildbox is used by the best game makers. Are you ready to join them?
Relevant BuildBox Tutorials