Introducing the Next Leap in Game Creation
More Powerful, More Elegant and More Options than ever before.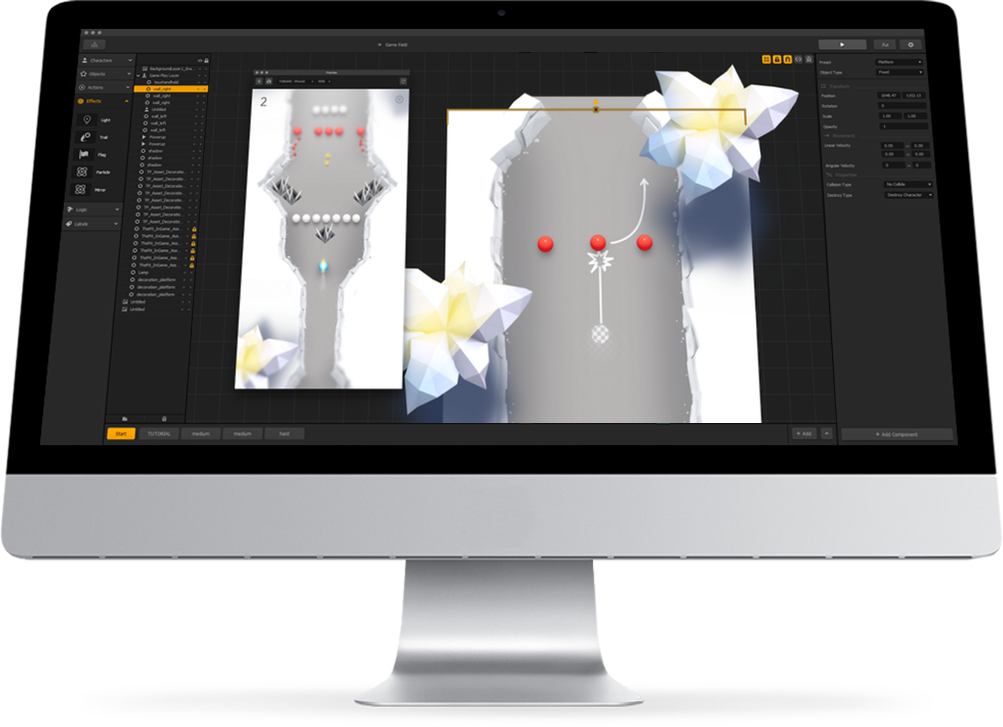 Walkthrough Video
With Buildbox 2.0, the goal was simple: to design the ultimate game builder that allowed anyone to make a video game. There's no coding or programming required. All the tools you need to complete your game is inside the software. Expand the possibilities of what you can create using our intuitive creator tool, scene editor, unique gameplay presets, advanced ad and in-app purchase solutions, font editor, menu system, animation options, effects, swipe controls, joystick support, and much more. There are over 137 different features included in Buildbox 2.0.
In this video, you'll see an in-depth walkthrough of Buildbox 2.0 and all of its new features.
Easy Drag and Drop
Creating games in our drag & drop game builder is as easy as making a PowerPoint presentation. It only takes a second to add a new character, enemy, object, platform, decoration, power-up, effect or background into your game, simply drag and drop the image into the level editor. You can also easily edit their properties if needed and test out the game throughout the entire process.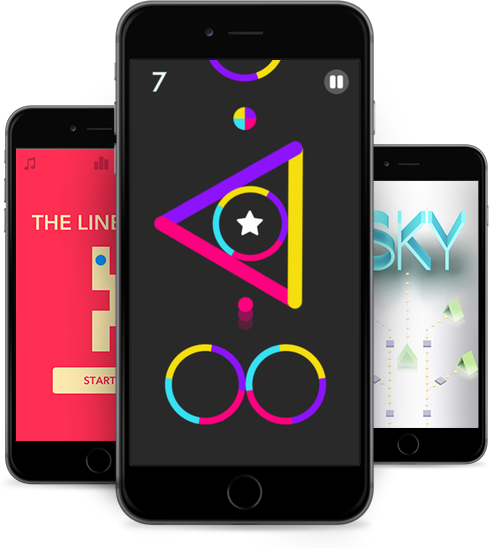 Makes Hit Games
During 2015, there were over 20 Buildbox games that were featured by Apple and 31 broke the Top 100. That's more than all other game building software platforms combined. The game SKY, published by Ketchapp was created by Nik Rudenko (a lead developer here at Buildbox). SKY was featured by Apple and reached #7 in the US. The Pit also built using Buildbox broke the Top 40 and ranked #4 in UK and France.
Buildbox is capable of not only making hit games but life changing ones. Veteran David Reichelt, recently used Buildbox to create the hit iOS game, Color Switch, in only 1 week. He spent 30 minutes coming up with the concept and was able to dive right in creating. The game has amassed over 8 million downloads and is currently #1 of all apps in 34 countries including the United States, United Kingdom, Canada and Australia.
Anyone Can Use It
By design, Buildbox is intuitive. Anyone can use it. When you open up the software you can instantly start creating things and playing around with all of the unique features. Embedded in the welcome screen is also a convenient tutorial section to help guide you. For new people we have interactive saved files that teach you how to create great games. You'll learn every single feature of Buildbox 2 with ease.